Abigél musical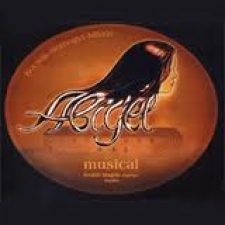 Venue: Thália Színház
Date: Folyamatosan
In the summer of 2004 the acclaimed Hungarian novelist's book Ball of Masks was turned into a real musical curiosity by the composer János Szemenyei and the director of the production Szilárd Somogyi. The author attended the opening naturally and was very happy to see that her beloved book can live on in the form of a musical.
Many have asked her to let them write a musical from her novel Abigail. In the summer of 2004 it was the same young director who got this chance and now the moment has come to realise the dream. The director Miklós-Gábor Kerényi also supported the project wholeheartedly, so the stars and the whiz kids of the Operetta Theatre helped a legend come to life, thereby bringing this gem of Hungarian literature on stage to glitter in a new genre.
It is no secret that young people today do not read much. This show is going to be a bridge to awake the interest of these youths to read the book and see the film after they have enjoyed the musical.
The musical takes a new approach to this heart-warming story of laughter and cries. It is evoked and re-lived as a most crucial period of her life by Gina, the teenage secondary school student. The novel is full of twists and turns and is therefore ideal for a stage adaptation never seen before!
Ticket prices 1100, 2100, 3100, 3800 Ft